Guestbook
Click here to read our Trip advisor reviews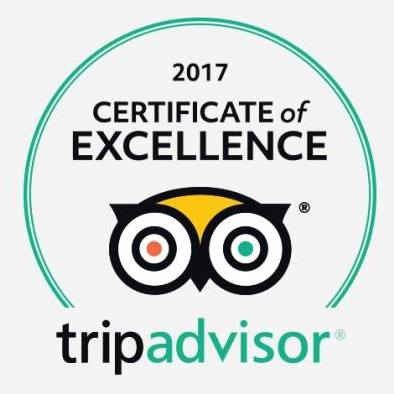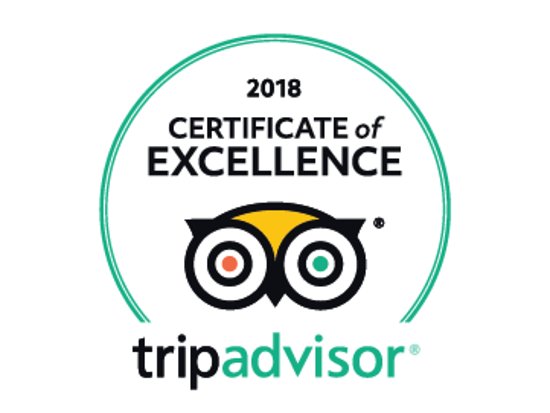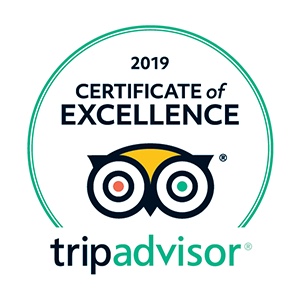 below are just a few.
Reviewed 28 Sep 2018 *****
As a group of four couples we wanted a spacious house with plenty of bathrooms. We were not dissapointed, 5 bedrooms and 4 bathrooms (two en-suite) gave the ideal fit. The location was really good with easy access to the whole Island. Everything was excellent, the kitchen diner was very well equiped and easily accomodated us, Roma and Martin, the owners made sure that the basics were there on arrival, including a nice box of biscuits. The lounge was spacious with comfortable seating, there was plenty of games and books if needed. The garden was lovely with fantastic views and lots of furniture with a BBQ complete with charcoal & lighters. Very peaceful, all you can hear are birds. If you are looking for a well presented large house at a very reasonable rate go to Three Gables.

Reviewed 21 Sep 2018 *****
Wonderful, spacious holiday home with beautiful views over the countryside. Roomy, comfy bedrooms and endless bathrooms! Well equipped family kitchen and a large comfortable lounge stocked with many family games. Large and safe garden for the kids to play. Really friendly and helpful owners who made our stay just perfect.
Reviewed 9 Aug 2018 *****
This house was ideal for a family get together to celebrate a 60th Birthday. It was suitable for all 3 generations and made an ideal base for exploring the island. Although the island was very busy at the time, the location of the house, with its views across open countryside, made you feel very secluded.The garden is lovely and we enjoyed using the charcoal BBQ, whilst watching the children enjoy a game of skittles.Very fond memories to look back on. Thank you.
We have recently spent Christmas 2021 at Three Gables and would highly recommend it for holiday accommodation. Roma and Martin, the hosts, were lovely and helpful and the home was spacious, clean and superbly equipped. We genuinely had no complaints or issues at all, it was fabulous.
Andy Davies
31 Dec 2021
We have just returned from a fabulous family week at Three Gables. It was spacious, very comfortable and well situated. Watching the sun rise whilst eating breakfast was so memorable. The grandchildren loved playing in the garden. We have returned relaxed and refreshed despite a busy schedule - enjoying all the Isle of Wight has too offer.
ELIZABETH HARRIS
01 Nov 2021
Three Gables is a lovely holiday home, spotlessly clean and very helpful, friendly hosts. We were a family of seven getting together to celebrate two milestone birthdays and a late Christmas. The kitchen has everything needed for cooking for a large group. Plenty of bathrooms, bedrooms all attractively presented and large lounge with lots of seating. The views from the terrace and garden are delightful. We had two family members that have mobility issues at the moment, having downstairs bedrooms and bathrooms was ideal.
Carol and Brian Trudgill
23 Oct 2021
Three Gables is a wonderful place for a family of 10 to be reunited after over 2 years apart, due to COVID restrictions! Three families, aged 5 to 70, and we all agreed it was the perfect holiday in a beautiful setting. The house is lovely; very spacious, light, bright and airy, and is equipped with everything you could possibly need. Each of the 5 bedrooms was beautifully decorated and comfortable, with plenty of storage. We could be all together in the living room, or in the super kitchen, and the garden afforded great space for relaxing, eating or playing. The children had plenty of space to run around and play ball games or hide and seek, and they gave the choice of dvds a definite 10 when they needed some downtime. The views and the setting were beautiful, and the situation of Three Gables meant quick and easy access to the Island's many attractions, beaches and super country walks and hikes.

Thank you, Roma and Martin, for your warm and friendly welcome, and for creating a haven of a holiday home on the beautiful Isle of Wight. It far out reached any expectations, thanks to you.
Patricia Parker
20 Jul 2021
We have just had the most wonderful week at three gables. The house is absolutely stunning - a real home from home with a beautiful outlook and garden. We have stayed in so many cottages and this really topped them all. The children loved the outside ball games and we were so touched by the biscuits and selection of teas/ coffee on our arrival. You couldn't meet nicer people that Roma and Martin and they are just next door if we needed anything. Highly highly recommend and we will be back! :)
Lauren densham
17 Jun 2021
We just came back from the most wonderful week at The Three Gables.
Thank you Roma and Martin for being such warm hosts and for being so attentive. Communication with Roma was excellent and she even booked our ferry for us.
We were very comfortable in the house and the kitchen is very well equipped, working from home was no problem as the wifi was very good and the garden is splendid - we spent many hours outside in the sunshine having barbeques!
We really could not have asked for more and can't wait to go back as soon as we can!
Nagham Al-Rufaie
20 Apr 2021
The Three Gables is the perfect blend of home from home with an added extra holiday touch.The house is spotlessly clean but still homely and is so spacious that we were never falling over each other. The bedrooms are well located so you can all have a degree of privacy when or if you want it and the house is very well well - equipped. Not just enough to manage but with everything you might want. Roma was in touch as soon as we made our booking offering to arrange ferry crossings, helping me source cycle hire and generally providing us with information to ensure we got the most out of our stay at Three Gables. The house is well located, with cycle routes in easy reach, pubs a short drive away and supplies / takeaway available at the nearby campsite. WiFi is nice and fast which, with teenagers in the family, is a big bonus. it was a super house for our annual 3 generation family holiday. I haven't stayed in better. Thank you very much Roma and Martin.
Kate Smail
28 Aug 2020
Gosh, just returned from the most wonderful stay at Three Gables.
I've stayed in many a holiday accommodation and this one is easily the best of the best.
It's a home away from home. We could have stayed another week.
It has every amenity you could need, washer, air dryer, roku, smart tv, hair dryers,a fully functional kitchen inc giant fridge freezer, bathrooms aplenty, enough sofas for everyone, room for kids to run around and the icing on the delicious IOW cake, a beautiful big closed in garden with stunning views.
Oh and epic WIFI. I know that matters for many.
Roma and Martin were perfect and friendly hosts.
Book it now. Or maybe don't because we would like to return next year.
Alex M
12 Jul 2020
We had the most fantastic stay at The Three Gables! We were a family of 10 adults with 2 infants and the house had everything we could have needed for our stay. The place is so comfortable, with a great configuration of bedrooms and living areas. Each bedroom felt well separated from the next and sound insulation (bearing in mind our 2 infants!) was very good. The living spaces are very spacious, which was perfect for our family gathering. The kitchen had everything we needed to cook 4 or 5 massive family meals - not a utensil we couldn't find! Plenty of space in the kitchen diner to congregate whilst cooking and to all be seated comfortably when eating, with the lounge having plenty of comfortable seating around the log fire (for the colder nights). The balcony /decking area sits above a beautifully managed garden, offering the most spectacular and blissful views across West Wight. There was plenty of space for the 4 cars we had to park right outside the house. The beach is only 5-10mins in the car, with the most stunning beach/coastal walks in either direction and a very large Co-Op about 10mins away in Freshwater. Roma's communication and speed of response was brilliant and we felt extremely welcome from start to finish. Even down to the booking of our ferry tickets. The Three Gables really was a home from home for our trip and we'll hopefully be visiting again soon.
James
27 Apr 2020
I booked this for a week for myself & husband; our daughter, husband and their 4 yr old son; our son, wife and their daughters, age 13 and twins age 10. So, ten of us.

Communication with Roma before our stay was brilliant, answering questions promptly. She offered to take in an online shopping order for us, which saved carrying a load of food in our car boots! She also offered to book discount ferry tickets for our three cars, for which incidentally, there was ample parking. Both offers she carried out, even taking the trouble to put away the freezer and fridge food.

Roma welcomed us and explained where things were and said she was available to answer any questions and help in any way. She came to wish us a safe journey home too. A special lady.

The house was perfect, the lounge area and dining table had plenty of room for ten. There were some lovely touches too, such as a vase of sunflowers on the window sill.

Roma provided a large box of chocolate biscuits, tea coffee and milk to start us off and a surprise jar of recently made home-made marmalade. It was delicious and we are finishing it off at home!!

The kitchen was extremely well equipped and wanted for nothing. The American style fridge freezer held everything we had.

The house had enough books to fill a library for all ages and masses of DVDs, again to suit all ages and tastes. A TV, radio/CD player and phone/iPad charger and of importance these days, excellent WiFi!!
There was an assortment of games for inside and out and a table with up to date leaflets and magazines on things to do on the Island.

The five bedrooms are all a good size with plenty of storage. The beds were comfortable and there were good quality bath sheets and hand towels for each person.
The whole property has lovely decor, country style downstairs, modern colour scheme upstairs.

The terrace had table and chairs, a wicker seat and foldable chairs and in the large garden there were 4 sun loungers with lounger mattresses in a storage box.

The garden is beautiful with well-tended pot plants and flowers and a large lawn. It was very private too, but the views from the lounge, kitchen windows and terrace of the surrounding countryside are wonderful!

Within a short distance there is a holiday caravan park. This proved handy for odd items from the shop there. There is also a takeaway on the site and we enjoyed fish and chips one evening. Roma provided information and menus to assorted public houses and we had a splendid meal at one of them, The Horse and Groom, which caters well for families. A BBQ is provided along with charcoal and lighters and we made use of it one evening!

We all agreed that this is a perfect place for families to stay. We could not fault it in any way. We strongly recommend it.
Joanie Wood
31 Aug 2019
We had a lovely holiday at Three Gables and were lucky enough to enjoy two weeks of glorious sunshine. The house is perfect for families and suits all ages. Ground floor bedrooms, plenty of bathrooms, a fabulous kitchen and a comfortable lounge. Lots of games and DVDs etc for kids and adults and its also very dog friendly. A great welcome pack for both the dogs and us humans and a warm welcome from the owners who are genuinely lovely people and very helpful. For us the garden was the icing on the cake, it's perfect for children and dogs as it is enclosed and safe. It's also very pretty and well looked after. We bought a paddling pool for the little ones and hired a hot tub for the adults. The garden is ideal for ball games BBQs and lazing in the sun. The decking is a great social space where we had lots of sunny breakfasts and quite a few chatty and boozy evenings. I would highly recommend this accommodation and would definitely go back.
Susan Nash
19 Jul 2019
10 wonderful days spent in this great holiday home. Spacious bedrooms with very comfy beds and endless bathrooms! House well equipped with everything you would need including 3 tvs plus a large and safe garden for children to play. Beautiful views over the countryside. Friendly and helpful owners, Roma & Martin, made our stay perfect including a welcome hamper and discounted tickets for the car ferries. We felt very much at home, highly recommended.
Mike & Hilary
21 Sep 2018
We were very happy that we chose your property for the annual holiday that has become a regular event for my sister and mother-in-law since they both became widowed. This was the 8th such holiday and we have stayed in accommodation in Cornwall, Herefordshire, North and South Wales, Kent and Wiltshire, as well as the Isle of Wight and the consensus is that yours was outstanding in terms of scenic location, quality, comfort and amenities provided and especially suited for the needs of our older family members, with walk-in showers and downstairs bedrooms as well as those upstairs. The garden is lovely and you provided all the comforts imaginable, a far cry from other properties that just supply the bare essentials.
Thank you
Geoff Elton
05 Jul 2018
A week at Three Gables.
5 out of 5
We came here for a family holiday and to celebrate a 40th birthday. Roma and Martin couldn't have been more helpful in answering our queries and welcoming us to the Three Gables. The house is very spacious and the large very well equipped kitchen diner overlooks a beautiful fully fenced garden (a must as we had 3 young children). The house was extremely well equipped to meet the needs of everyone in our group - games for us all, a barbecue to enjoy, toys for the children and a delightful welcome pack which was very appreciated after our long journey. Thank you for a fabulous week.
Georgina C
12 Jun 2018
We spent a week at Three Gables as a family group of 9 (plus 2 dogs), ranging in age from 8 months to 80 - the house was perfect for our needs! Lots of space, lovely secure garden, plenty of bathrooms so everyone could get ready at the same time, well equipped kitchen, really can't fault anything. Roma and Martin were so friendly and welcoming and every little touch had been thought of, including lovely complimentary toiletries in the bedrooms, a welcome basket full of homemade goodies, holiday ID tags for the dogs and all the baby equipment we needed. The house was ideally located for some lovely walks and sites a short drive away. Loved our stay and would thoroughly recommend to others.
Hayley
10 Jun 2018
My husband, Mum, 4 dogs and me have just spent 5 amazing nights at Roma and Martins absolutely beautiful house. It's spacious, modern, airy, has stunning views, is immaculately clean and has everything you could wish for. Extremely comfy beds, lovely kitchen and bathrooms, comfy living room and a lovely garden overlooking miles of hillside (perfect for the dogs and our bbq and cuppa's). Roma and Martins house is central for most places and only 8 miles from the needles. Roma and Martin made us feel so welcome and even booked our return ferry. The only negative is our holiday is finished - we will be back
Thank you
Joanne Phillips
27 May 2018
We spent a wonderful 5 days at Three Gables. Our party of eight friends and 2 dogs were really comfortable here, Roma was a great host, from the ease of booking to arrival instructions, it was good to be able to phone and discuss the details prior to our booking. We were a group of old friends getting together to catch up and celebrate 2 x 65th birthdays and do some walking even though the weather wasn't always great, Roma recommended some excellent not too muddy walks. The house was spotlessly clean and is very well equipped and we lacked for nothing. The house is very spacious with plenty of room for all of us not to be crowded, it was a great luxury to have 4 bathrooms, the kitchen had everything we needed with a lovely large dinning table for our long chatty meals. The views from the house are beautiful and the garden is secure which was great for our two dogs, we loved the temporary dog tags with the address and contact numbers of Three Gables on them. We all had a fabulous stay here and will have no hesitation in returing one day , planning to come back soon with my children and grandchildren, hopefully with better weather! Thank you for a memorable holiday and thanks for organising the discount ferry tickets too.

Sir Phil
02 May 2018